Young and attractive fake lawyer Brian Mwenda was detained after successfully representing clients in 26 cases before magistrates, judges on the High Court, and judges on the Court of Appeals.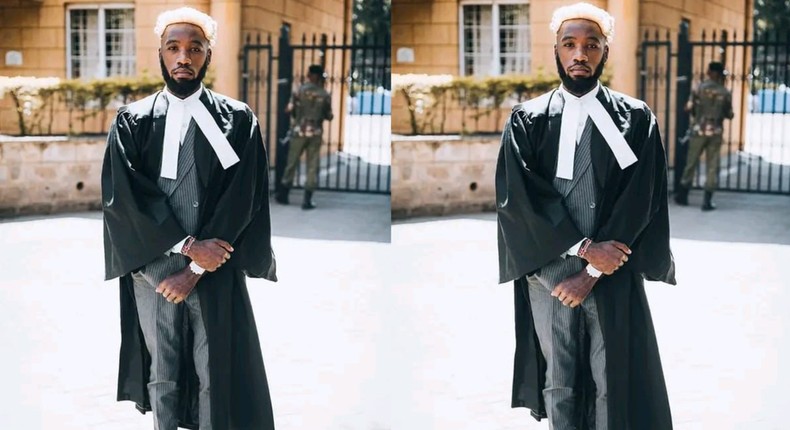 According to the report from Facts East Africa, he had been able to pass himself off as a lawyer for years, and up until his latest arrest, even judges did not question his competence.
"Kenyan authorities have arrested a fake lawyer, Brian Mwenda, who has falsely been presenting himself as an Advocate of the high court of Kenya. He argued 26 cases before High Court Judges, Magistrates, and Court of Appeal Judges. He won all the 26 cases before his arrest," Facts East Africa wrote to caption a photo of the suspect.
He is seen gently dressed in a lawyer's black gown and wig.
Mwenda's story has sparked conversations, with people asking that he be given a license to practice because even without it, he managed to outperform trained lawyers in the courts.
"So he won 26 cases against Lawyers who went to the law school but he's rather being punished? Those lawyers should rather be punished for letting one who hasn't attended a law school win cases against them," @Views09 wrote.
"Fair enough," said @Joan_Afc. 26 wins is hardly a lot of instances. He deserves to get that permit.
@RabsonTembo17: "Brian Mwenda has proved that Law School is a Scam and Law Bar Examination is a Scam too. These are Standards made by the Colonial systems. This man litigated and won all of his cases, so give him the Law license to practice Law."