Captain Ibrahim Traoré, a doctor who had criticized Burkina Faso's president, was taken into custody, enlisted in the military, given an AK-47 rifle and uniform, and deployed to the front lines of combat.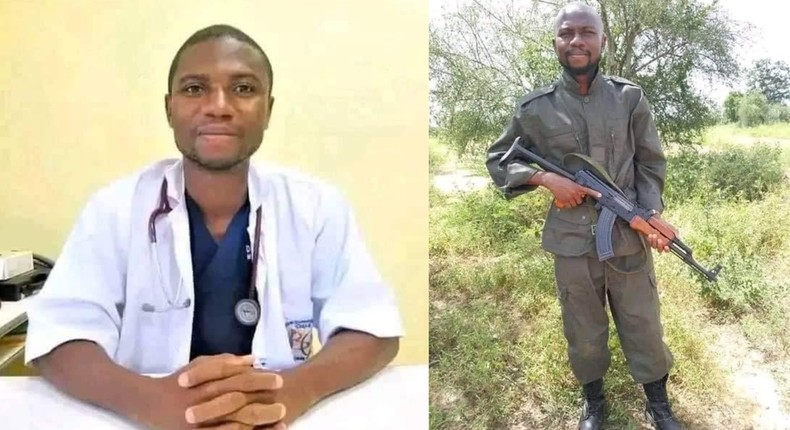 According to reports, the doctor openly questioned Captain Traoré's and the military's capacity to effectively combat terrorism and other forms of insecurity in the West African nation.
Zagazola Makama, a security expert who goes by the handle @ZagazOlaMakama on X, claims that the doctor was detained and taken to a battlefield to experience terrorism firsthand because he was better equipped to manage the scenario.
"In Burkina Faso, a doctor criticized Captain Ibrahim Traoré, the president, saying that he was unable to combat terrorism in the nation.
"The doctor was invited and dispatched to the frontlines to closely observe terrorism's reality.
We use cookies on our website to give you the most relevant experience by remembering your preferences and repeat visits. By clicking "Accept", you consent to the use of ALL the cookies.
Privacy Overview
This website uses cookies to improve your experience while you navigate through the website. Out of these, the cookies that are categorized as necessary are stored on your browser as they are essential for the working of basic functionalities of the website. We also use third-party cookies that help us analyze and understand how you use this website. These cookies will be stored in your browser only with your consent. You also have the option to opt-out of these cookies. But opting out of some of these cookies may affect your browsing experience.