Efia Odo has made it clear that she does not engage in any type of s3x job in which she trades her body for money.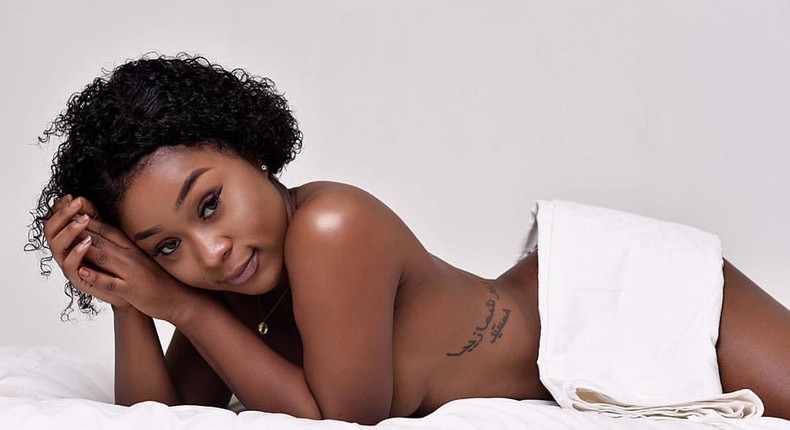 Efia Odo firmly declared her views in an interview with Nana Romeo on Accra 100.5 FM's Ayekoo Ayekoo on June 15, 2023.
Efia firmly proclaimed, "If I was really selling my body, I'd sell it for a really high price because I'm a bad "bitch" and I always say this," in reaction to the suspicions that were swirling around her.
She said that she would be living a life of luxury, driving expensive automobiles, and living in a house if she were really involved in such activities.
Efia Odo made it obvious that she does not accept subpar products and desires the best of the best. She takes excellent care of herself and puts a lot of effort into getting the lifestyle she wants.
Efia Odo stated that although there is no shame in people deciding to participate in sex work for financial gain, she is not one of them. She said that she felt stereotyped because of the way she looked and what she wore.
Wed Jun 21 , 2023
We use cookies on our website to give you the most relevant experience by remembering your preferences and repeat visits. By clicking "Accept", you consent to the use of ALL the cookies.
Privacy Overview
This website uses cookies to improve your experience while you navigate through the website. Out of these, the cookies that are categorized as necessary are stored on your browser as they are essential for the working of basic functionalities of the website. We also use third-party cookies that help us analyze and understand how you use this website. These cookies will be stored in your browser only with your consent. You also have the option to opt-out of these cookies. But opting out of some of these cookies may affect your browsing experience.